Search All Open Positions
We are Allot
Allot is a global provider of leading innovative network intelligence and security solutions for service providers and enterprises worldwide. We strive for excellence and believe in the power of working in a collaborative environment to achieve a common goal and bring value to our customers. Our products and services make a real difference to people and businesses around the world by giving them what they need to gain control, security and visibility in their networks. At Allot, we believe that every employee has the potential to be more – to be Allot more. This is your opportunity to develop professionally and personally, so come join our team!
Allot is a productive and interesting environment, both personally and technologically. I love being part of my team, and our corporate DNA makes Allot a fun place to work, and a productive place to get things done.
Diana Vexler
Senior Test Engineer | Training Developer
I've been at Allot for around eight years. I love being part of my team, and our corporate DNA makes Allot a fun place to work, and a productive place to get things done.
David Madar
Security & Data Analytics Group Manager
Allot is a 'family' by nature. There is always an open door if you need it. Allot offers a warm and supporting work environment. This makes the relationship between the co-workers feel close and Allot feels like my second home.
Ortal Poch
QA Engineer
The atmosphere in Allot is unique, there are many social relationships and it feels like a family. At 3 PM we have a regular 7-minute exercise break, everyone on my floor knows that they are invited to plank and squat!
Roni Agmon
Data Scientist
We Believe in
Learn about the values that guide our business, our product development, and our brand. As our company continues to evolve and grow, these four values remain constant.
Customer Centric
We are focused on our customers, developing and enhancing value and commitment to their success
Excellence
We uphold the highest standards of excellence and professionalism in all our actions
Accountability
We are all personally responsible and accountable for delivering on our commitments
Collaboration
We collaborate to meet the needs of our customers, partners and team members to ensure success
CONTACT SALES
Discover the best solutions for your organization
You're all set!
We look forward to meeting with you on Monday, June 28 @ 14:00 EST. The meeting details will be sent to your mail box in a few seconds.
For a deep dive into Allot's SMB solutions, we'd like to offer you a free copy of our position paper
Security for SMBs: Threats and Opportunities on the Rise.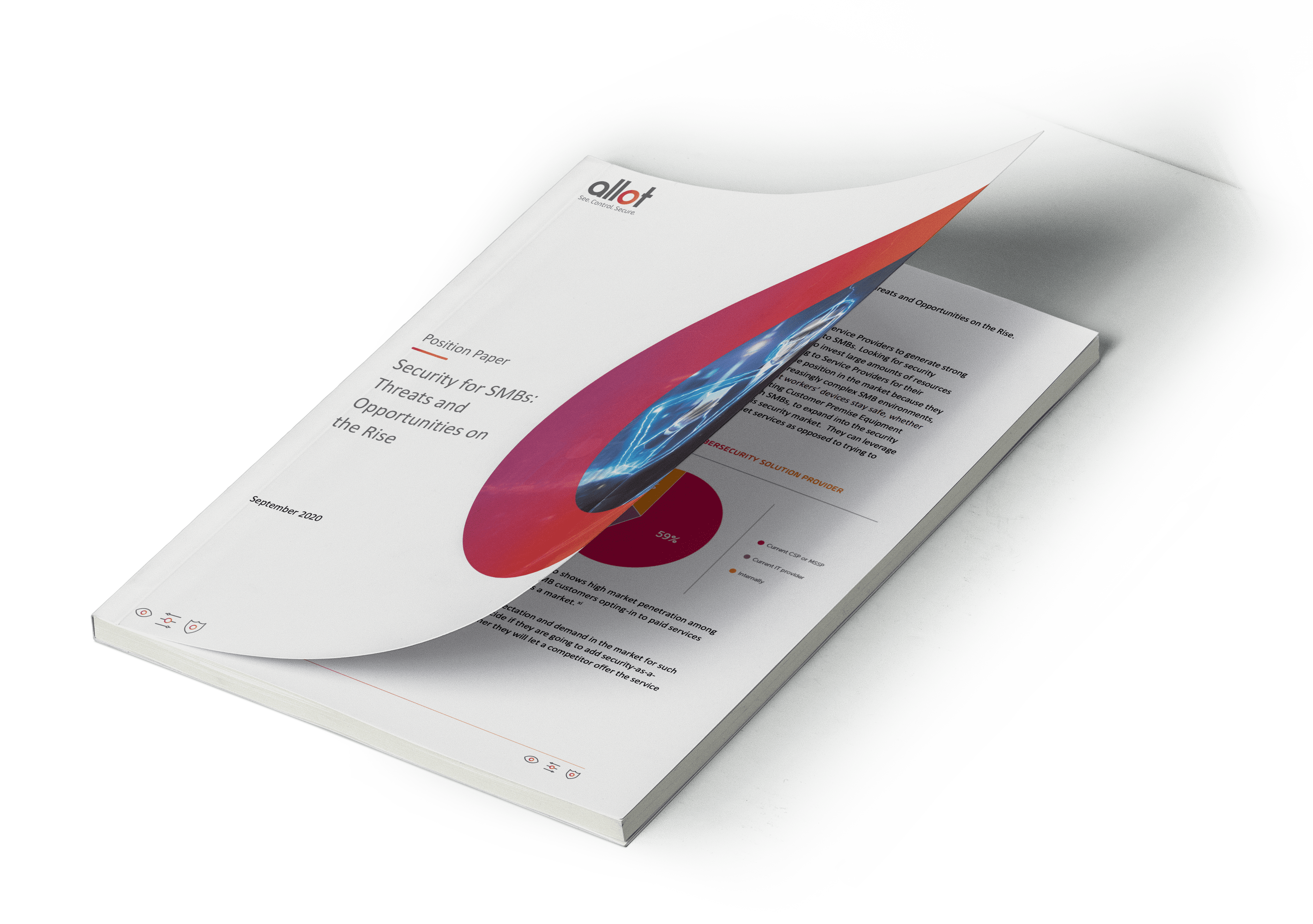 Get your e-book »