Search All Open Positions
Join Us at Allot
Smart
Madrid , Spain ● Full time
Software Engineer Team Leader
Job Description :
What we are looking for:
Allot is growing these days and as part of that growth process, R&D is both expanding and restructuring to be able to meet the new challenges ahead. We are looking for talented, highly motivated people to fill key positions in R&D.
This position is a great opportunity to take a significant part in building an R&D group from scratch. The group develops state-of-the-art innovative solutions in an agile environment and fast TTM requirements.
The group provides cutting-edge products involving the development of complex algorithms, high performance, and high availability aspects. They are specifically developing advanced real-time, traffic management application for the the government sector.
The SW Team Leader is a senior member of the company's R&D team and a part of the group management team.
What you will do:
Lead a SW development team
Recruit, and mentor team members to cope with the growing business and technological challenges
Review, evaluate and approve new development content
Lead field case investigations and research activities
Lead the execution of the team's work in order to improve and streamline development processes ensuring team delivery on scope, on time, and on quality
Guide, review, and approve new features design & implementation
Lead and facilitate SW design & architecture activities for the product roadmap
Requirements :
Requirements:
At least 5 years of previous experience as an SW developer in C/C++
Ability to work in an intensive startup-like environment
Highly motivated with strong leadership skills and great collaboration capabilities
Great communications skills in English
Experience with Linux OS environment
Strong problem solving and troubleshooting skills
Nice to have:
Experience with OpenSSL libraries
Knowledge in TLS/SSL and CA mechanisms
Solid knowledge in IP networking and protocols (L2-L4)
Experience with Networking, Communication & Security protocols
Experience with real-time programming
Knowledge of DPDK applications
Experience as a Team leader
Show all jobs...
CONTACT SALES
Discover the best solutions for your organization
You're all set!
We look forward to meeting with you on Monday, June 28 @ 14:00 EST. The meeting details will be sent to your mail box in a few seconds.
For a deep dive into Allot's SMB solutions, we'd like to offer you a free copy of our position paper
Security for SMBs: Threats and Opportunities on the Rise.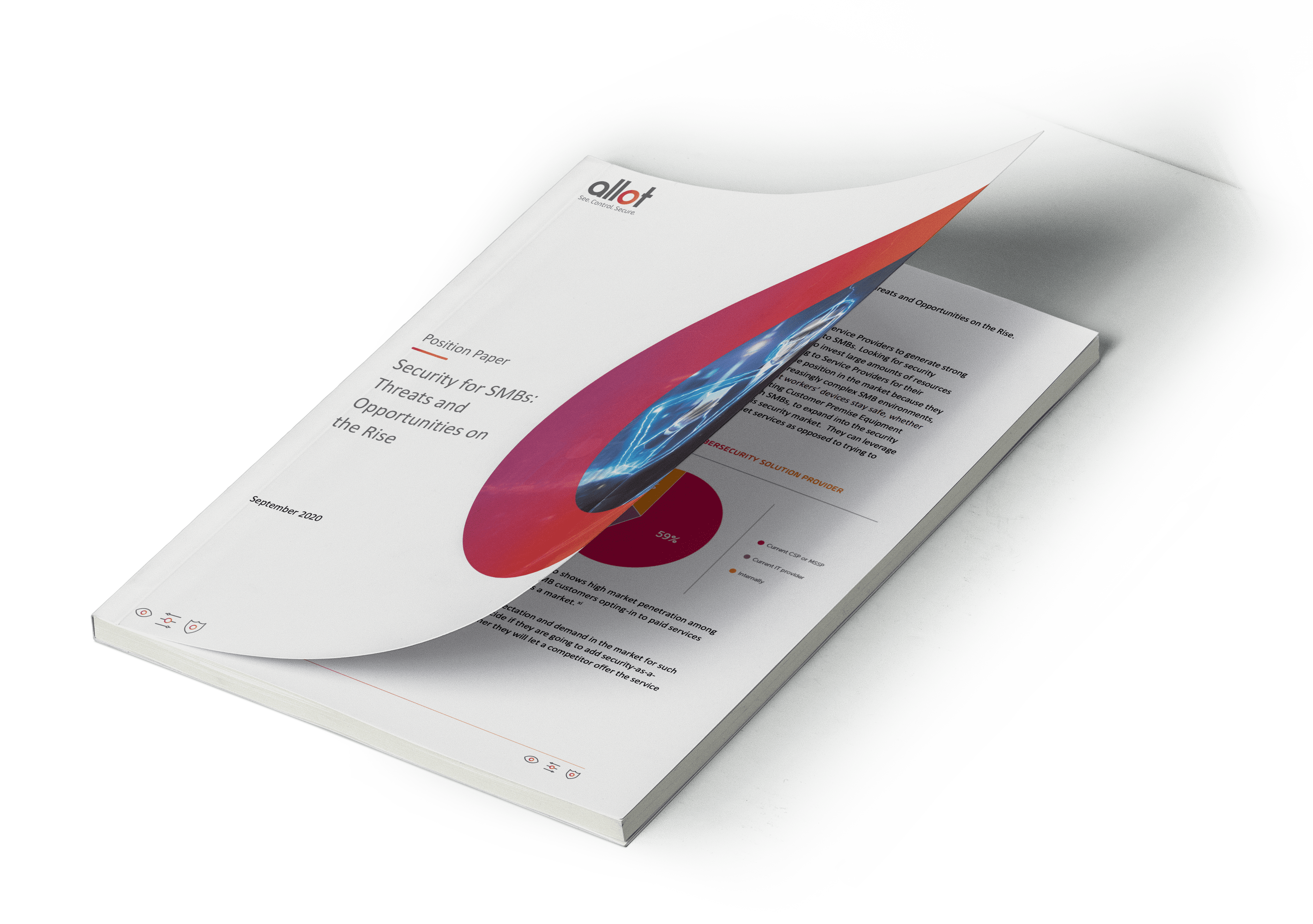 Get your e-book »