Search All Open Positions
Join Us at Allot
Smart
Hod Hasharon , Israel ● Full time
Java Developer
Job Description :
Who we are:
Allot is an established industry leader in network intelligence and security solutions for service providers and enterprises around the world.
We believe in giving our Tier-1 customers around the world real value by offering them cutting-edge solutions that make their networks smarter and their users more secure.
At Allot, you'll have the opportunity to develop professionally and personally in a dynamic environment with like-minded people who always go the extra mile to succeed.
What we're looking for:
A highly motivated, passionate, and detail-oriented developer with strong Java skills to be part of our cutting-edge scrum team.
This role will be designing and developing one of the key components in the Allot SMART Business Unit system, working on a high performance, multi-threaded, critical component.
Requirements :
What you'll do:
Working closely with architects, peer development teams, devops, and product
Solve complex problems by finding the most optimized algorithms and structures to solve them
Deliver state-of-the-art, solid, reliable code which runs on live production systems
Take part in new technology research, embedment, and knowledge-sharing
What you should have:
University degree (or equivalent) in ComputersScience/Software Engineering or equivalent
At least 3 years of experience developing scalable, high-performance Java server-side logic
Excellent design and coding skills
Team player and independent worker
Experience in Unix/Linux environments
Multithreading, Design Patterns, OOP & OOD
IP Networking (UDP/TCP)
What would be great if you have:
Programming experience with key/value and relational databases – REDIS/AeroSpike/SingleStore
Knowledge in Cellular Network Management/Provisioning Systems – 3G/4G/5G based – RADIUS/DIAMETER protocols
Experience with 3GPP standards
Show all jobs...
CONTACT SALES
Discover the best solutions for your organization
You're all set!
We look forward to meeting with you on Monday, June 28 @ 14:00 EST. The meeting details will be sent to your mail box in a few seconds.
For a deep dive into Allot's SMB solutions, we'd like to offer you a free copy of our position paper
Security for SMBs: Threats and Opportunities on the Rise.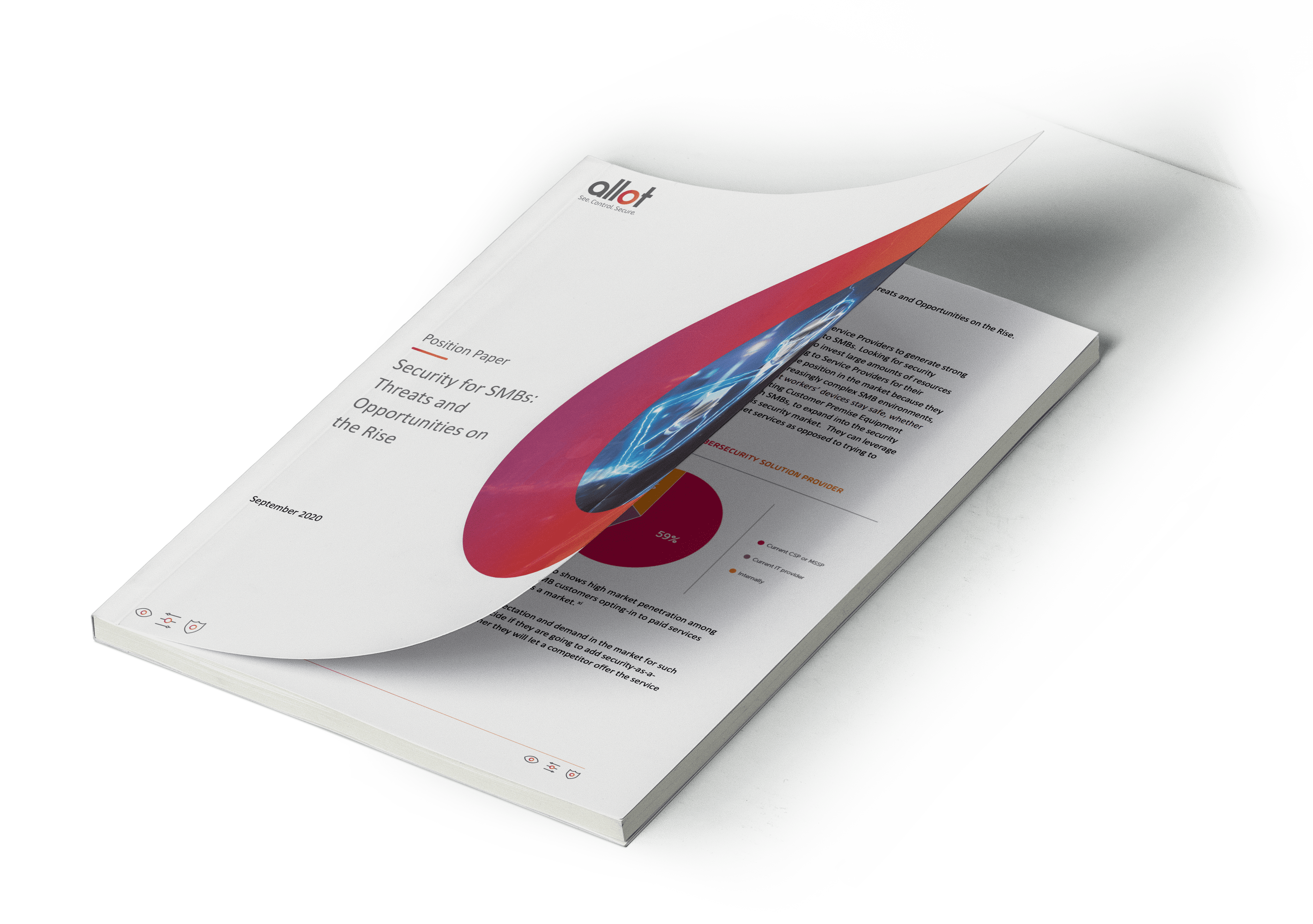 Get your e-book »