Search All Open Positions
Join Us at Allot
Smart
Hod Hasharon , Israel ● Full time
Protocols Researcher
Job Description :
Who we are
Allot is an established industry leader in network intelligence and security solutions for service providers and enterprises around the world.
We believe in giving our Tier-1 customers around the world real value by offering them cutting-edge solutions that make their networks smarter and their users more secure.
At Allot, you'll have the opportunity to develop professionally and personally in a dynamic environment with like-minded people who always go the extra mile to succeed.
What you'll do
As a Protocols researcher you will research, develop and maintain DPI signatures and algorithms for Allot's suite of products.
Research and develop identification algorithms for encrypted internet traffic
Investigate and analyze anonymizers and fraudulent apps
Develop automation scripts to aid in research and analysis tasks
Research new DPI technologies and adopt suitable best practices to identify encrypted traffic
Conduct analysis and research of IoT, mobile traffic patterns and application signatures.
Requirements :
Who are we looking for:
A motivated and creative problem solver, self-learning & results oriented
Someone with experience in Python
Someone with understanding of network architecture and protocols (e.g. SSL, HTTP, SSH, VOIP, DNS, VPNs, NAT)
Preferred Experience
B.Sc. degree in Math, Statistics or related fields / or similar technology background
Experience with network security research
Experience with mobile forensic investigation
Familiarity with machine learning
Familiarity with IOT protocols
Show all jobs...
CONTACT SALES
Discover the best solutions for your organization
You're all set!
We look forward to meeting with you on Monday, June 28 @ 14:00 EST. The meeting details will be sent to your mail box in a few seconds.
For a deep dive into Allot's SMB solutions, we'd like to offer you a free copy of our position paper
Security for SMBs: Threats and Opportunities on the Rise.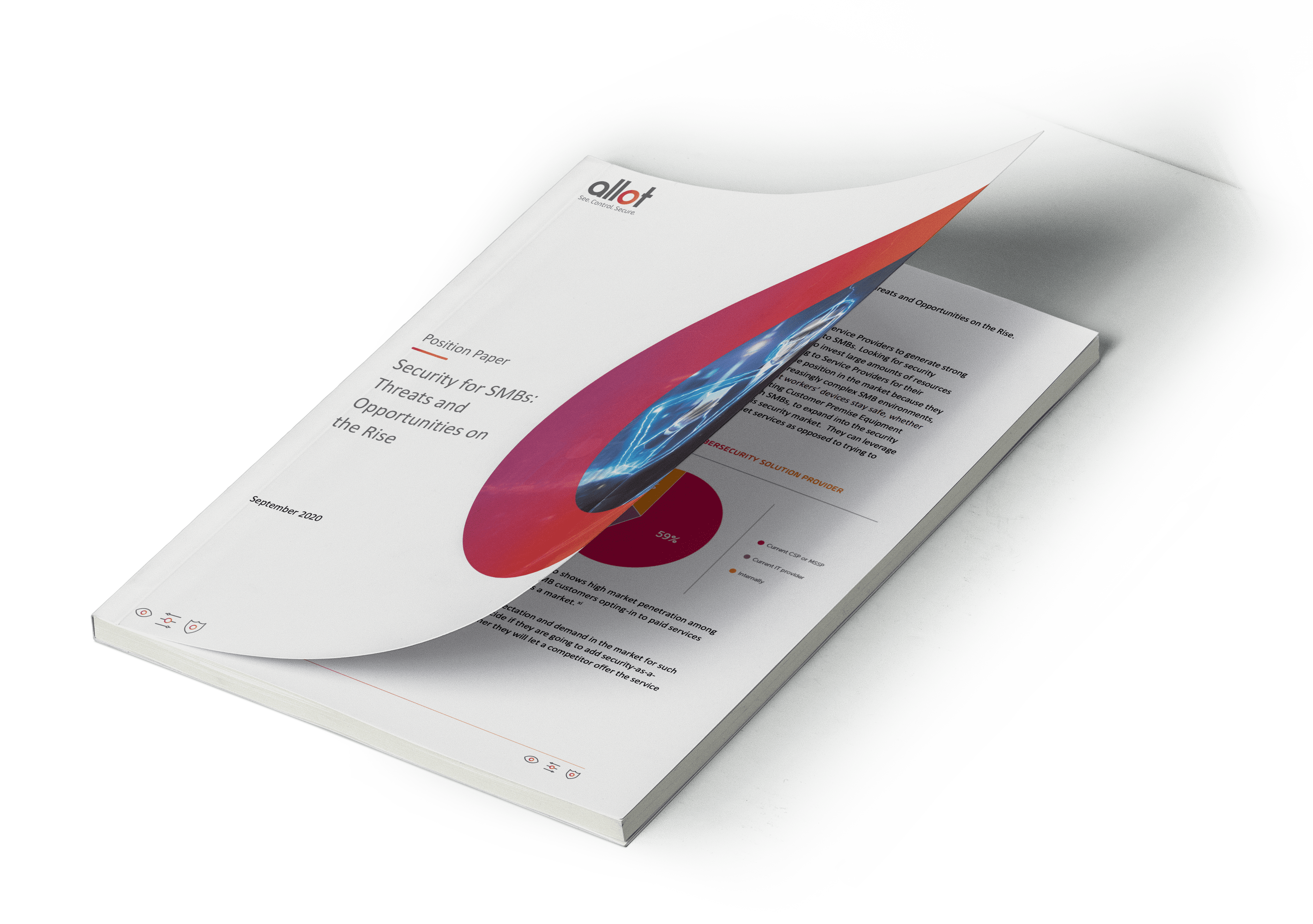 Get your e-book »