Search All Open Positions
Join Us at Allot
Secure
Mumbai , India ● Full time
DevOps Architect (Manager)
Job Description :
Who we are:
Allot is an established industry leader in network intelligence and security solutions for service providers and enterprises around the world.
We believe in giving our Tier-1 customers around the world real value by offering them cutting-edge solutions that make their networks smarter and their users more secure.
So if you're looking to tackle multiple design challenges across different platforms and develop cutting-edge cyber security and management solutions for IoT and home networks, as well as be part of a company as it transitions to a cloud-native infrastructure, this position is for you.
Who we are looking for:
A strong and energetic DevOps Team Lead to manage our DevOps team (Cybersecurity Business Unit) in India - Navi Mumbai office.
What you'll do:
Manage establish, and maintain DevOps infrastructures
Work with the development teams and implement new technologies
Be responsible for developing and maintaining our CI/CD pipelines and tools to accelerate and optimize our delivery
Requirements :
What you should have:
3+ years of experience with Kubernetes
5+ years of experience in designing, deploying, and maintaining highly available applications in the cloud (preferably AWS and Azure)
5+ years of experience in Networking
5+ years of experience working in virtualization preferred OpenStack
5+ years of experience working in a Linux/Unix environment
5+ years of experience in a DevOps capacity
3+ years of Management experience in DevOps, Release Engineering or Software Engineering
3+ years' experience using source control systems such as Git
3+ years' experience using/working with continuous integration systems like Jenkins.
Bachelor's Degree or equivalent combination of education and experience
Leadership and project management experience with a strong understanding of tools and automation frameworks
Demonstrated experience working in agile/SAFe environments
Experience in systems automation, virtualization, orchestration, continuous integration, deployment, and implementation
Experience in scaling distributed data systems, deploying and managing software in a production environment and container-based service deployment using Docker, and ability to use various open source technologies. Skills in infrastructure automation tools, for example, Chef, Ansible, Puppet, Salt is a plus.
Show all jobs...
CONTACT SALES
Discover the best solutions for your organization
You're all set!
We look forward to meeting with you on Monday, June 28 @ 14:00 EST. The meeting details will be sent to your mail box in a few seconds.
For a deep dive into Allot's SMB solutions, we'd like to offer you a free copy of our position paper
Security for SMBs: Threats and Opportunities on the Rise.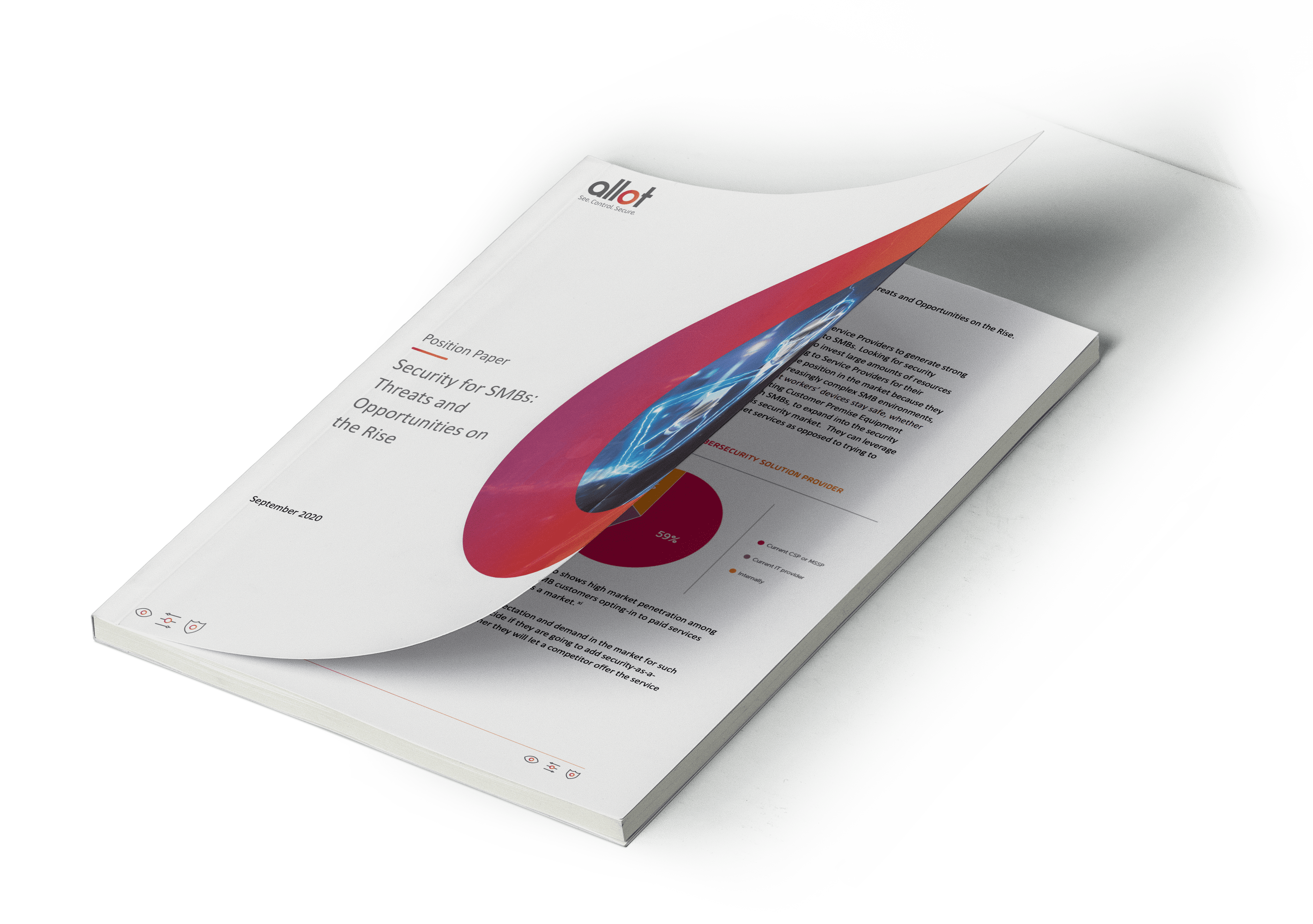 Get your e-book »