Search All Open Positions
Join Us at Allot
Secure
Madrid , Spain ● Full time
Python Software Engineer
Job Description :
Who we are:
Allot is an industry leader in network security and visibility. A global growing company in cyber-security with a strong Tier1 customer base. We embrace an Agile way of working, priding ourselves on being fast, diverse and dynamic. We are real team players who are ready to go the extra mile to succeed. We believe that anyone can make an impact and together our team spirit makes all the difference. This is your opportunity to develop, professionally and personally.
What we're looking for
A talented SW Engineer to incorporate our Cybersecurity development group.
What you'll do
Develop innovative security solution in a widely deployed Product
The exigence of robustness, efficiency, and performance
Use the state-of-the-art technology for databases
Test Automation of the development
Requirements :
What you should have
Degree in Computer Science or Telecommunications
Experience in design and coding in Python under Linux environment
Experience with SQL and column-oriented databases
Highly motivated, a responsible, passionate, self-learner individual with great interpersonal skills
Exceptional organizational skills and the ability to handle multiple work assignments simultaneously
Strong ability to identify and solve complex problems
Good (English) communication and analytical skills
Good to have
Experience in Agile Methodology
Experience in full software development life cycle: coding standards, code reviews, source control management, build processes, testing, and operations.
Experience with virtualized/docker/Kubernetes environment
Show all jobs...
CONTACT SALES
Discover the best solutions for your organization
You're all set!
We look forward to meeting with you on Monday, June 28 @ 14:00 EST. The meeting details will be sent to your mail box in a few seconds.
For a deep dive into Allot's SMB solutions, we'd like to offer you a free copy of our position paper
Security for SMBs: Threats and Opportunities on the Rise.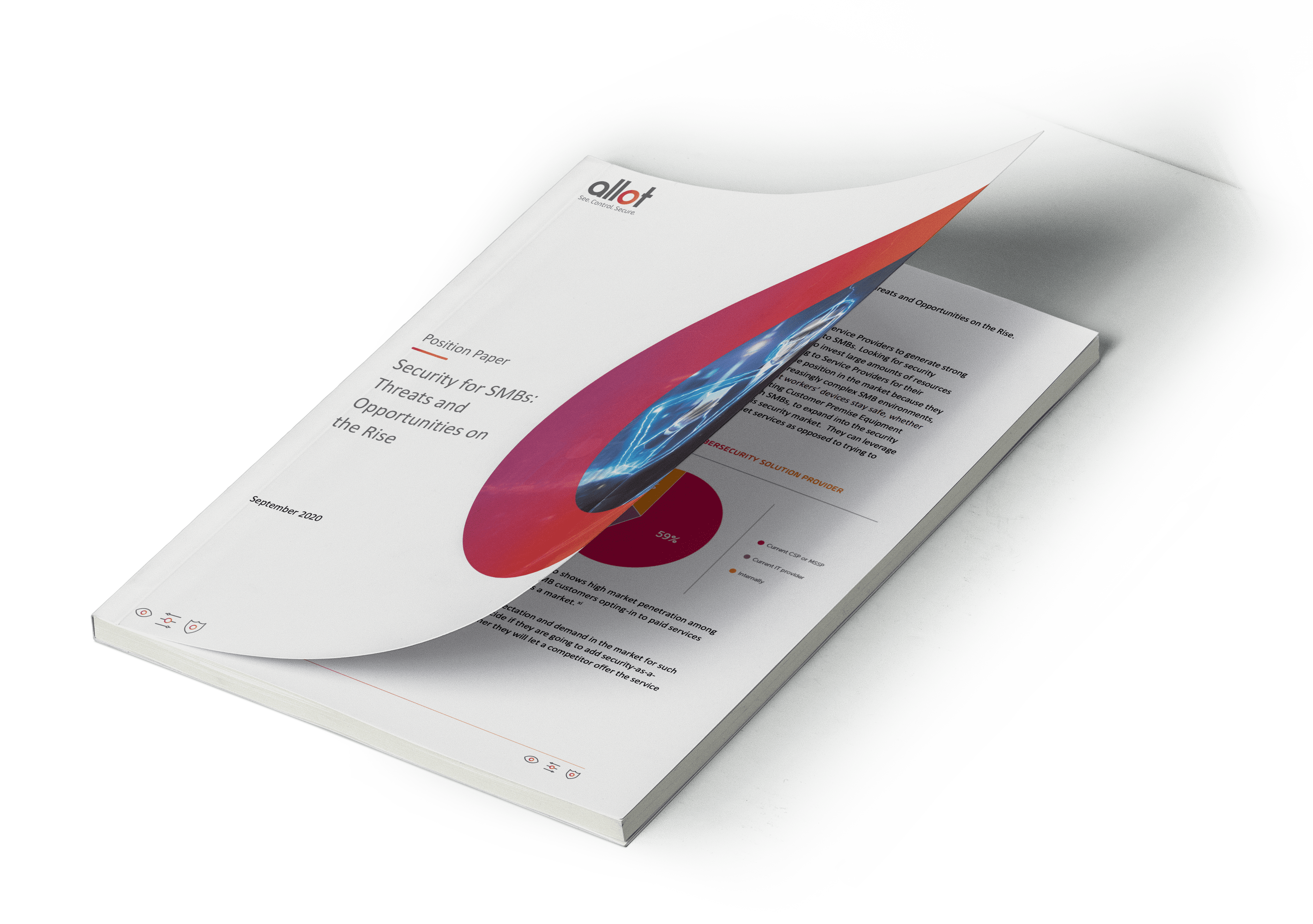 Get your e-book »