Search All Open Positions
Join Us at Allot
Secure
Hod Hasharon , Israel ● Full time
Cloud System Architect
Job Description :
Who we are
Allot is an industry leader in network security and visibility. A global growing company in cyber-security with a strong Tier1 customer base. We embrace an Agile way of working, priding ourselves on being fast, diverse, and dynamic. We are real team players who are ready to go the extra mile to succeed. We believe that anyone can make an impact and together our team spirit makes all the difference. This is your opportunity to develop, professionally, and personally.
What you'll do
The System Architect is a senior member of the company's cybersecurity R&D. The Architect is responsible for defining system requirements and architecture for the company's products.
Main tasks include:
Defining system requirements for products and features:
Bridging the gap between Product Management's high-level product requirements, the specific problem domain, and the capabilities and constraints of products and technologies
Writing specification documents that are clear and detailed enough for the development and testing of the product by the R&D team
Provide technological guidance in his/her areas of expertise for other teams in the company
Participate in long-term research in new technologies and problem domains
Provide high-level designs for Proof of Concepts and customer projects
Support Presales, R&D, and Customer Support with understanding customer/problem-domain related issues, in both presale & support contexts.
Requirements :
What you should have
Previous experience as a System Architect
At least 5 years of previous experience as a developer
Deep understanding of 5G and cloud architectures - advantage
Excellent understanding of Cloud Networking and Cloud Security
Good communications skills, both written and oral, in English.
Graduate/Post Graduate degree in a relevant technological/engineering field
The ability for self-management, working in a team that spans different countries.
Desired Skills:
Network Security - an advantage
5G network architecture - an advantage
K8S\EKS\AKS - an advantage
Bigdata – an advantage
SDN, NFV, DPDK, SR-IOV
Mobile & Fixed service provider networking
Show all jobs...
CONTACT SALES
Discover the best solutions for your organization
You're all set!
We look forward to meeting with you on Monday, June 28 @ 14:00 EST. The meeting details will be sent to your mail box in a few seconds.
For a deep dive into Allot's SMB solutions, we'd like to offer you a free copy of our position paper
Security for SMBs: Threats and Opportunities on the Rise.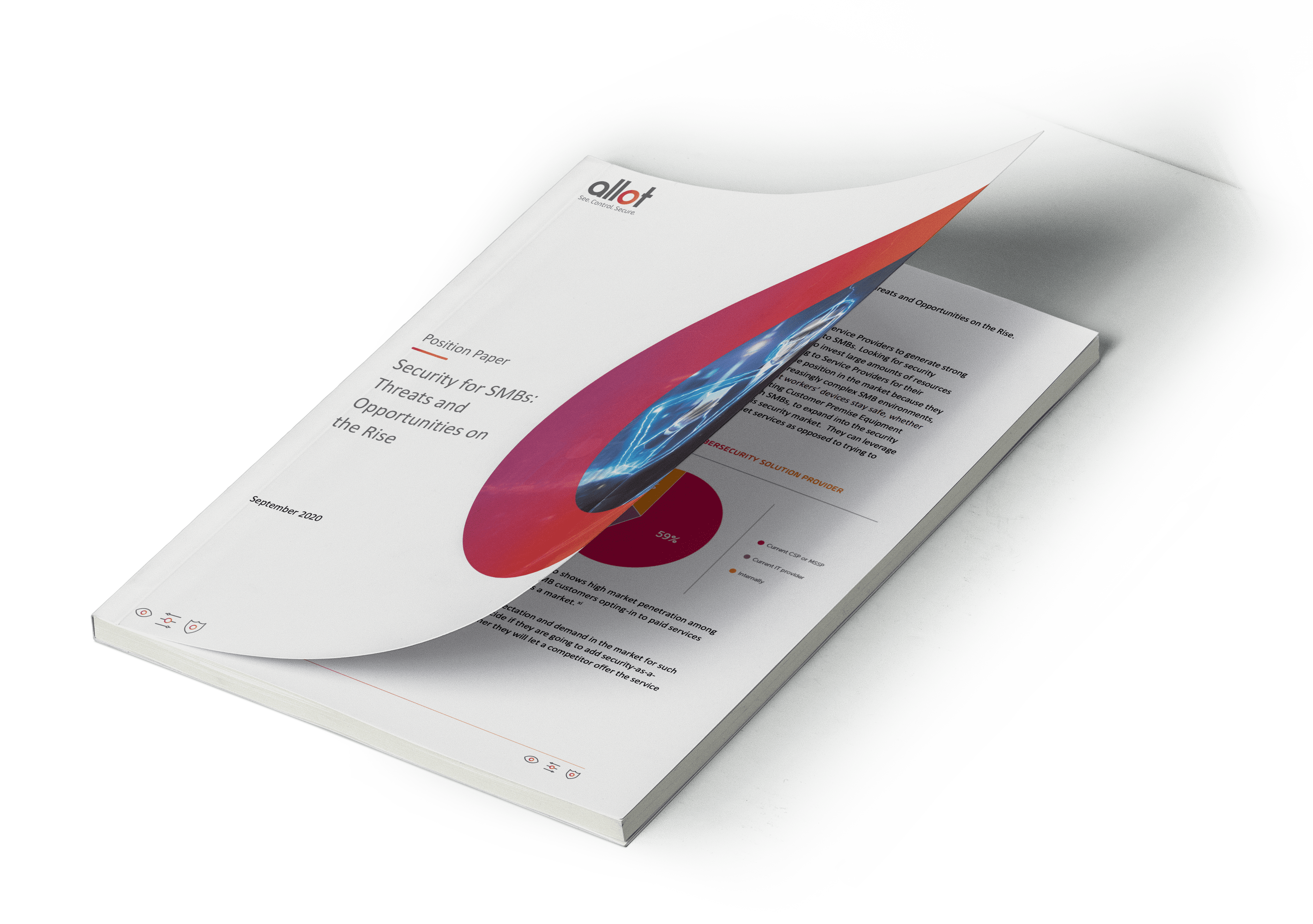 Get your e-book »