Search All Open Positions
Join Us at Allot
Customer Success
North America, Remote , United States (US) ● Full time
Cloud DevOps Engineer
Job Description :
Who we are:
Allot is an industry leader in network security and visibility. A global growing company in cyber-security with a strong Tier1 customer base. We embrace an Agile way of working, priding ourselves on being fast, diverse and dynamic. We are real team players who are ready to go the extra mile to succeed. We believe that anyone can make an impact and together our team spirit makes all the difference. This is your opportunity to develop, professionally and personally.
What we are looking for:
We are looking for a powerful and passionate Cloud DevOps Engineer to join our team.
What you'll do:
This position includes managing, establishing, and maintaining DevOps infrastructures.
Working with the development teams and implementing new technologies.
Responsible for developing and maintaining our CI/CD pipelines, and tools to accelerate and optimize our delivery.
As a Cloud DevOps engineer, part of the GSS organization you will be responsible for the following tasks:
Actively support and participate in projects and POCs deployment tasks. Enabling the Professional services to deploy Allot product over Virtual environments
Support production environments delivering root cause analysis and resolution to any infrastructure, virtualization, or cloud issues
Take an active part in automating and build the deployment tasks
Build and maintain tools to will be part of the operation, deployment, and monitoring tools
An active player in knowledge sharing, write & maintain KB, MOP, BOM, Design documents
What you should have:
3+ years experience in DevOps and/or Infra development teams.
Highly motivated, a responsible, passionate, self-learner individual with
great interpersonal skills.
Exceptional organizational skills and the ability to handle multiple work assignments simultaneously.
Extensive knowledge of software architecture, virtualization and networking layers
Extensive knowledge of Operating system (Linux, Windows) - Mandatory
Experience with networking and network tools (Wireshark and Network protocols)
Experience with SDN, Network Controllers, and NFV Orchestration \ VNF Management.
Certification in OpenStack, CloudStack, K8S, VMware, or similar – Great Advantage
Experience in building CI/CD pipelines using Groovy and Jenkins – Great Advantage
Experienced with source control management – SVN, Git, BB – Great Advantage
Experience with continuous integration and deployment
tools – Jenkins, Jenkins pipeline, Ansible, Terraform
§ Programming skills, scripting languages & build
tools – Bash (MUST), Python (MUST), PowerShell, Groovy, MSBuild, Ant, Maven
Ability to work well both independently and in diverse teams
Requirements :
Show all jobs...
CONTACT SALES
Discover the best solutions for your organization
You're all set!
We look forward to meeting with you on Monday, June 28 @ 14:00 EST. The meeting details will be sent to your mail box in a few seconds.
For a deep dive into Allot's SMB solutions, we'd like to offer you a free copy of our position paper
Security for SMBs: Threats and Opportunities on the Rise.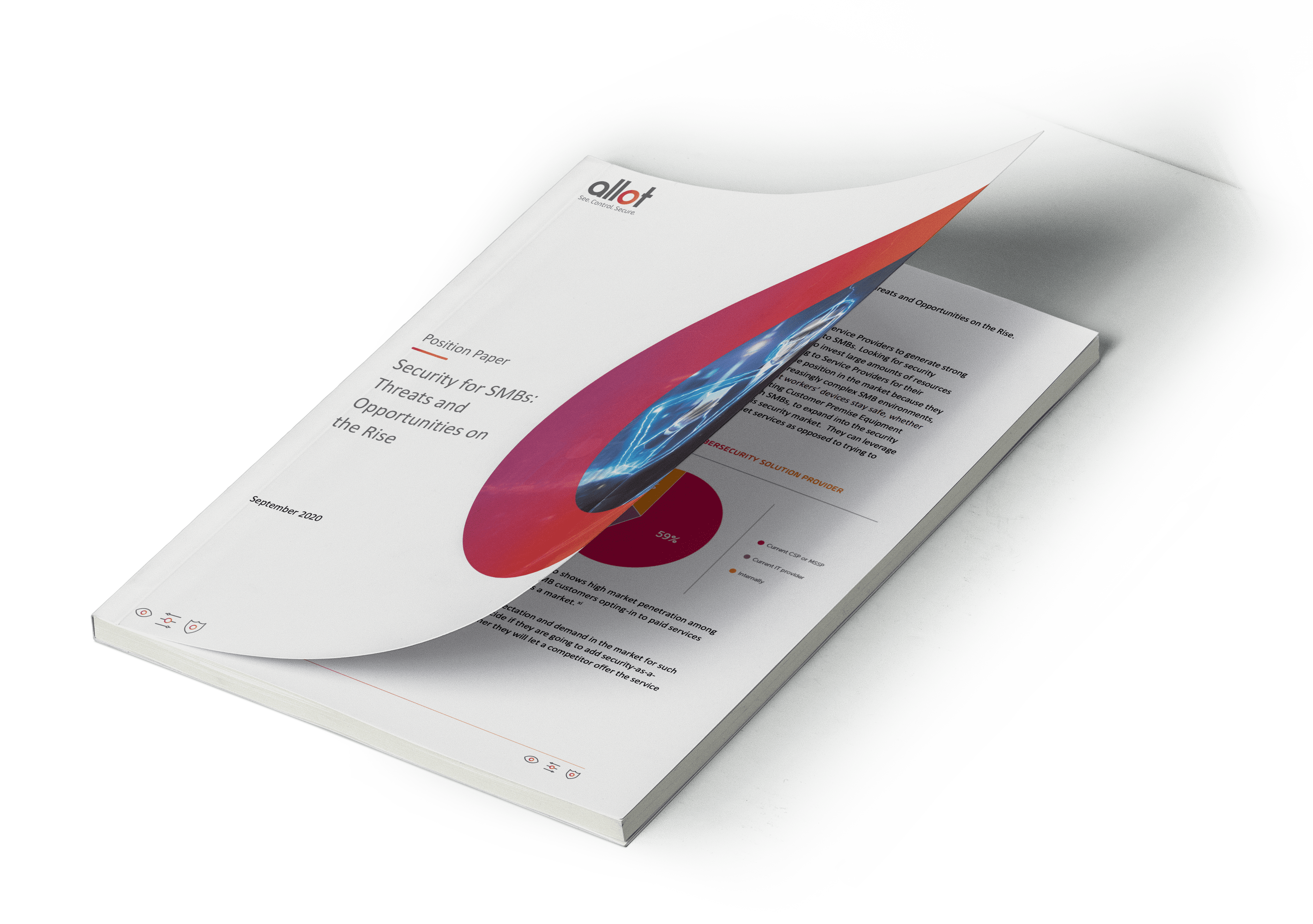 Get your e-book »